A deck is a great addition to any home. It not only increases your property's overall value, but also provides you with an outdoor space perfect for entertaining and relaxing. To ensure a successful result, any deck installation should be done properly, complete with solid footing, durable structural support, and an efficient egress. Working with a reputable deck company is the best way to ensure that you end up with a well-designed and fully functional deck.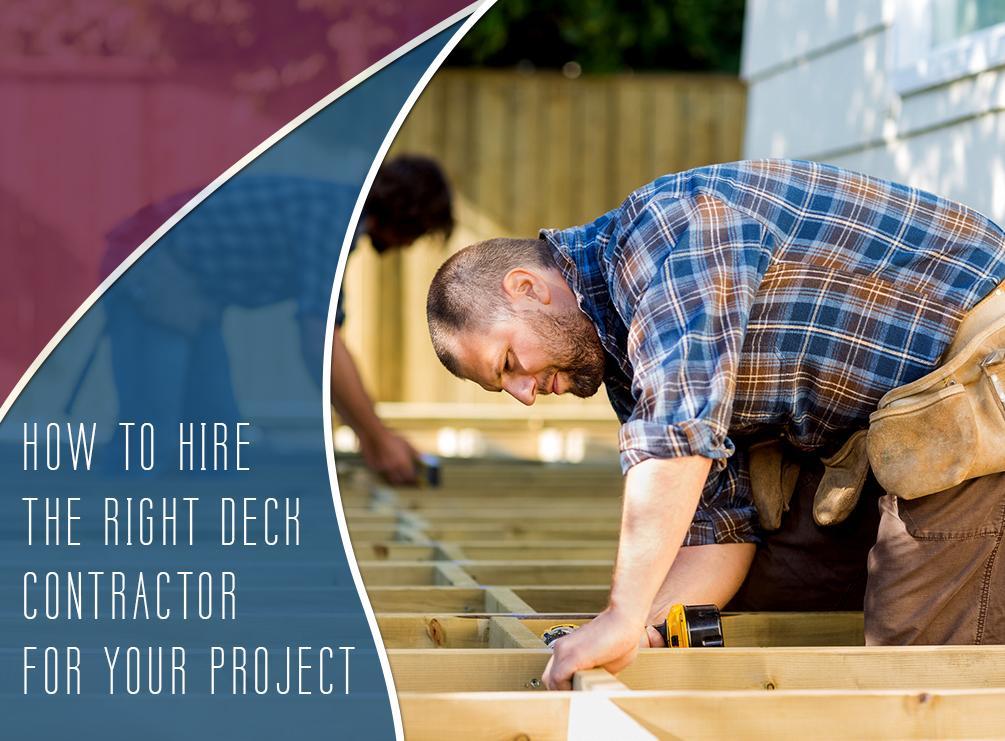 The Deck Store shares tips on hiring the right deck contractor:
Plan Your Deck
A remodeler can solidify the plans for your deck, but before you start looking for contractors, you should have a general idea of the scope of your project. Consider elements like the layout, height, type of material, railing, and other features.
Check Recommendations
Instead of blindly calling remodelers, you can ask friends or neighbors who have had decks built in the past for their recommendations. This is a great way to learn about a contractor, how they deal with complaints, how they treat their clients, and if they are as good as they claim to be.
You can also check reputable online sources like Angie's List for online reviews of remodelers. After reading through them, you will likely have an idea of whether a certain remodeling contractor's services are right for you or not.
Get an Estimate
When you've decided on a company, ask them for a written estimate. This should include a detailed breakdown of all the materials that will be used for the project and labor fees. It should also specify if the project includes any landscaping work and the cleanup and disposal after the project.
For a quality deck installation, look no further than The Deck Store. We also offer other outdoor living services like patio design. Interested in working with us for your deck installation? Call us today at (701) 223-1008 and we'll offer you a free estimate. We serve Mandan, ND, and the surrounding areas.