Spring is the perfect time to enjoy the outdoors, and one of the best ways to do that is by spending time on your deck. A deck bridges the gap between your interior and your yard, providing an inviting and comfortable space where you can relax. In today's post, The Deck Store, top remodeler, shares several multi-level deck design ideas to consider: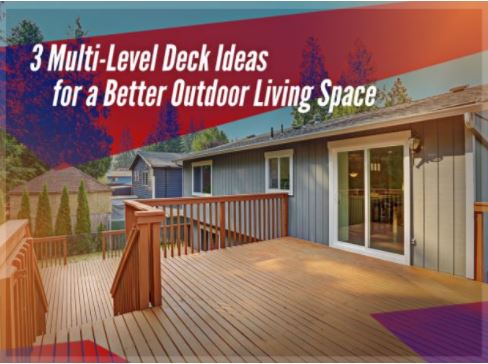 Combine a Patio With a Deck: A multi-level deck allows you to build a patio at the bottom for twice the outdoor living space. You can use this patio area to install a fire pit or hot tub and to place more outdoor furniture.

Turn the Upper Level Into an Observation Deck: This is perfect if your yard is overlooking a fantastic view. Consider using glass panels instead of vertical railings to maximize the view. As a custom decks specialist, we can help you achieve this deck design and more.

Designate a Purpose for Each Level: You can treat the multiple levels of the deck as different rooms. By investing in different furniture, appliances and furnishings, you can turn each level into a completely different experience. Try to design each level so it features a secluded seating area, unique views and distinct greenery.
We are a trusted deck installer who offers top-of-the-line materials and guarantees quality workmanship. Our deck experts will listen to your needs and help you design a deck that matches your home's style. We serve Bismarck, ND, and the surrounding areas. Call us at (701) 223-1008 to learn more about our decks. You can also ask for a free estimate.