Get a Divine Patio Design For Your Home
How much better would your home look with a professionally designed and installed patio? The Deck Store is here to help you create an ideal patio design. We specialize in nothing but decks and patios, which means you can expect a patio design that's structurally sound and one that will last for years to come. Not only is our goal to fill a need for reputable deck and patio installation, we also aim to give our customers the best decks and patios in the industry.
An Exterior Space That's Functional and Beautiful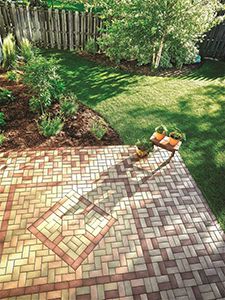 If you enjoy spending time outside, or if you'd like more reasons to spend more time outside, consider professional patio installation in Mandan, ND, and Wilton. If you plan on putting your home on the market, building a patio onto your property can potentially pay for itself by increasing the overall value of your residence. Even if you don't plan on selling your home anytime soon, there are several advantages of constructing a patio on your property, such as:
Having more space to relax and entertain guests
Being able to cook outside when the weather permits
Using your patio as an outdoor escape during the winter by adding a hot tub or heated enclosure to your design
Adding an interesting visual element to the look of your home's exterior
As you can see, there are plenty of options and possibilities when it comes to patios. The Deck Store would love nothing better than to show you more of the possibilities waiting to be enjoyed.
Fill Out and Submit a Contact Us Form Today
If you're interested in more information about patios from an experienced  remodeling contractor, contact us here at The Deck Store by calling (701) 223-1008. You're also welcome to submit a Contact Form while you're here on our site.