Designing the perfect patio requires time and careful consideration. You need to contemplate the design, furniture needs, your budget, and any additional costs you might incur. While this can seem daunting, especially for first-time homeowners, your trusted deck company can help make the process more straightforward. Read on as The Deck Store shares four important things you should focus on when it comes to design: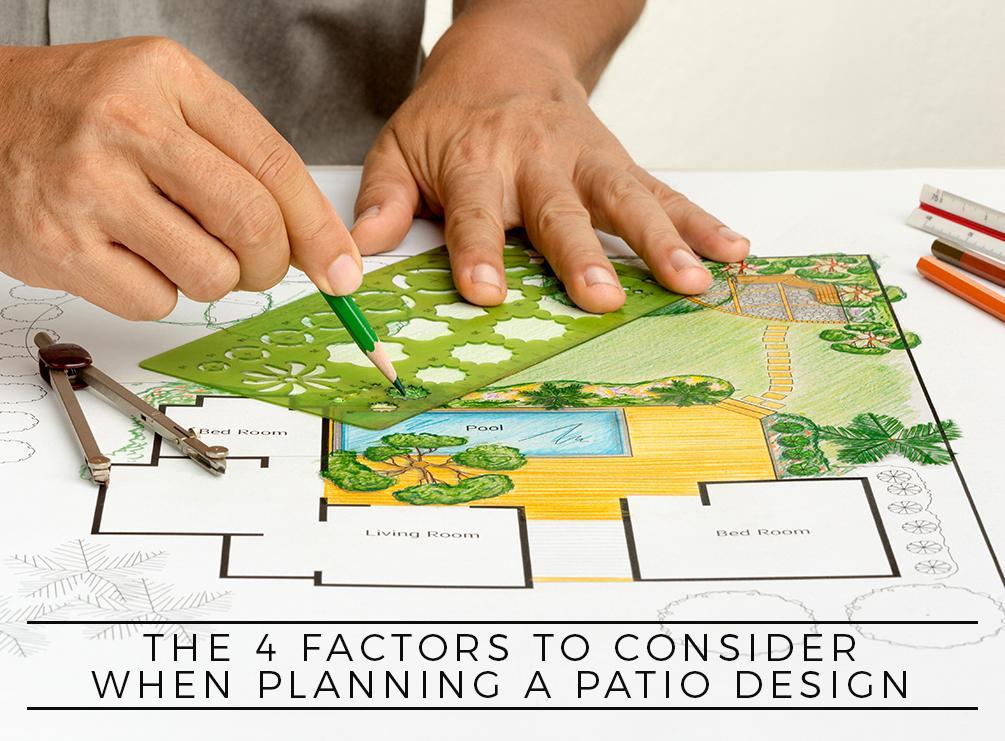 Purpose. What will be your patio's main purpose? Will you be throwing lavish parties for big groups, or will it be a cozy, private space for the family? It's important to determine this early on, as it will impact design decisions.
Shape. There are three basic styles you can choose from: a patio that's symmetrical to the house, an asymmetrical or slightly askew patio, and a patio with a curved design. The first two feature clean lines and a geometric design perfect for modern-style homes, while the curved lines of the last option blend in more naturally with the landscape. A curved patio design adds visual interest, making it a great choice for both modern and traditional homes.
Style. Once you know how you'll be using your patio and what shape it should be, it's time to select the materials to make it a reality. To do so, you can get inspiration from the existing exterior elements of your home. After all, you probably wouldn't want a bold, black-stained concrete patio on a tranquil Cape Cod home. If you're unsure which materials would work best with your home, you can consult the experts at The Deck Store.
Add-Ons. Lastly, you need to think about the finishing touches that will improve your overall outdoor living experience. Installing a fire pit adds evening appeal, while a water feature creates a soothing ambiance. Investing in landscape lighting around your patio allows you to set the mood and a well-placed trellis protects you from the hot afternoon sun. Depending on your needs and style preferences, you can add as much or as little as you want.
The patio is an extension of your home, so feel free to have fun with its design and let your personality shine. Just make sure to work with an experienced remodeling contractor like The Deck Store to ensure quality results. To learn more about our services, call us at (701) 223-1008. You can also request a free estimate. We serve areas Mandan, ND, and nearby communities.